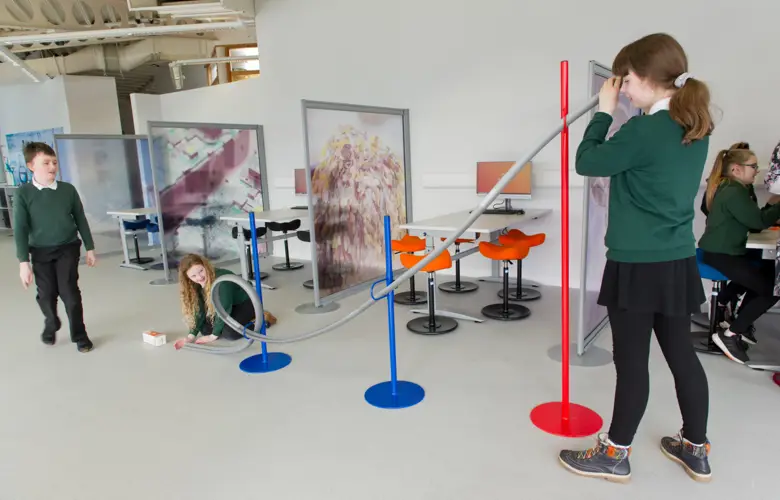 Thurso Newton Room
Find out about latest events and check availability here.
About our Thurso Newton Room
This is a full-time facility hosted at North Highland College. Our catchment area includes Farr High School, Kinlochbervie High School, Thurso High School, Wick High School and their associated primary schools.
We've delivered a wide range of sessions since our opening in March 2019, and while closed during the pandemic, we continued to share STEM packs with schools in the area. We're delighted to be open again, and teachers can check the calendar for booking availability.
Aileen Simmonite is our full-time STEM engagement officer in Thurso.